Practical Python in 10 Lines of Code (or Less)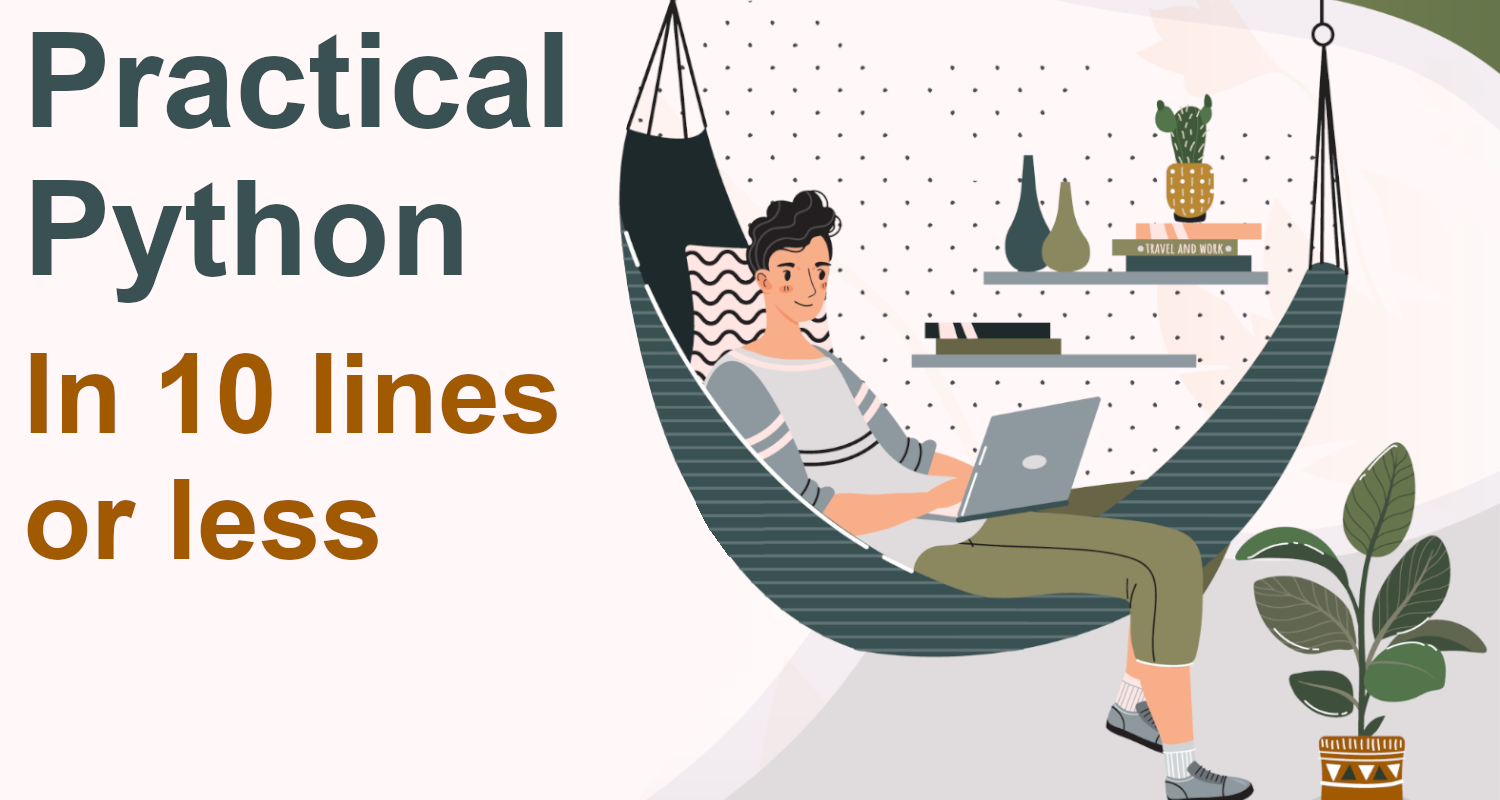 Python is a very expressive language. As Python developers we have access to 100,000s of libraries, saving a lot of coding effort. It may not be the fastest code to run but using Python can save a lot of developer time.
Here are a few examples of getting useful results with very few lines of Python code.