Learn French with Frantastique
Whilst learning French I tried out Frantastique
The company behind it
I first came across Frantastique when they posted a Paris-based Python job. Unfortunately this particularly job was not suitable for remote working, so I didn't apply.
Frantastique is offered by Gymglish, a Paris based "independent, self-financed company with the aim of offering a new approach to online self-learning: to achieve high participation rates thanks to fun, personalized and concise content, and to ensure consolidation of acquired knowledge."
Hopefully another job will come up, since this looks like a great company to work for, doing interesting and fun stuff.
How does it work?
The lessons are set around a story about two aliens exploring earth with the help of Victor Hugo. They look like chapters from a language text book, with a mixture of exercises (multiple choice and free text) and theory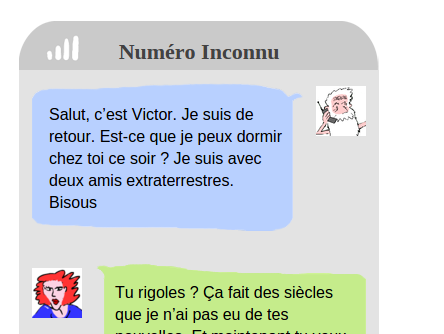 You follow a lesson online, enter your answers as you go along, and then submit the whole lesson. Frantastique processes your answers and sends you an email to a link with the results. You review the results, and get another email with a link to the next lessons, etc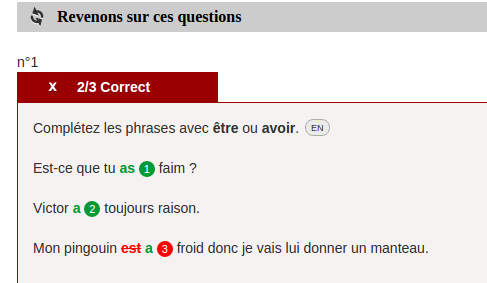 Try out Frantastique for seven days for free (affiliate link; if you sign up I'll get a third of the length of your paid subscription for free). After there is a monthly fee from £14/$22/€18
My impressions
Frantastique is a great mix between fun content and serious lessons. It offers plenty of variety. According to the website, it learns from your answers, however the trial period wasn't long enough for me to really experience this.
Compared to for instance Duolingo, the website design is quite stark. This helps to keep distractions to a minimum, but a few simple design touches would lift the website without taking away from the learning experience, and make it look more modern
It has a more depth than Duolingo, but offers less control. You get one lesson per day, which will take about 10 or 15 minutes
See also the overview on the Frantastique website